Insecure Use of Dangerous Function
This vulnerability category covers the following issues:
Command Injection
Why is this important?

Ruby, like any other programming language, has dangerous functions. If these functions are not used properly, it can have a catastrophic impact on your app. Ruby offers several ways to execute operating system commands, such as:
exec(command)
syscall(command)
system(command)
eval()
constantize()
render()
Attacker controlled input, that is processed by any of these functions, can lead to attackers getting full access to your production environment.
Check out this video for a high-level explanation: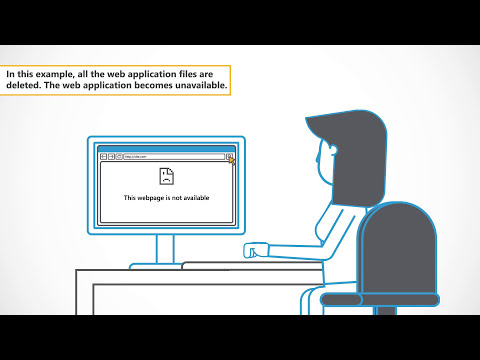 Read below to find out how to fix this issue in your code.
Fixing Insecure Use of Dangerous Function
Option A: Replace the dangerous function with a secure alternative
Go through the issues that GuardRails identified in the PR.
Locate the dangerous function. For example:
# One example is exec, but many other dangerous functions exist in Ruby.


exec("/path/to/cmd #{params[

:input

]}")

If the functionality is not required, then remove it.
Otherwise, replace the dangerous function with the following:
# The key point is that the user input is in the second part of the Array




# that is passed to the system function.




# Make sure that no user input is in the first part of the Array that




# contains the command itself.


system(

"/path/to/cmd"

,"#{params[

:input

]}")

Test it and ensure the functionality works as expected
Ship it 🚢 and relax 🌴
constantize safely
Option B: Using
Go through the issues that GuardRails identified in the PR.
Locate the constantize method. A vulnerable example is:
  

class

 

AlertsController

 < ApplicationController
    

def

 

create


      params[

:alert

][

:type

].constantize.new(params[

:alert

][

:value

])  

# <-- bad code don't do this!


      

# ... other work


      

# render page


    

end


  

end



If the functionality is not required, then remove it.
Otherwise, apply the following pattern:
  

# Some file where a constant definition is appropriate.


  ALERTS = {
    

'info'

 => InfoAlert,
    

'warn'

 => WarnAlert,
    

'error'

 => ErrorAlert
  }

  

class

 

AlertsController

 < ApplicationController
    

def

 

create


      ALERTS.fetch(params[

:alert

][

:type

])).new(params[

:alert

][

:value

]))

      

# ... other work


      

# render page


    

end


  

end



Test it and ensure the functionality works as expected
Ship it 🚢 and relax 🌴
Render()
Option C: Restrict Allowed Input to
Go through the issues that GuardRails identified in the PR.
Locate the render method. A vulnerable example is:
  

def

 

show


    render params[

:template

]
  

end



Apply the following pattern:
  

def

 

show


    template = params[

:id

]

    valid_templates = {
      

"dashboard"

 => 

"dashboard"

,
      

"profile"

   => 

"profile"

,
      

"deals"

   => 

"deals"


    }

    

if

 valid_templates.

include

?(template)
      render " 

#{valid_templates[template]}

"
    

else


      

# throw exception or 404


    

end


  

end



Test it and ensure the functionality works as expected
Ship it 🚢 and relax 🌴
More information: