Insecure Network Communication
Why is this important?​
Ensuring that the data in transit is secured between users and your application is the most fundamental security requirement. If this security control is not in place then all bets are off and attackers have many ways to attack your services and users.
Check out this video for a high-level explanation: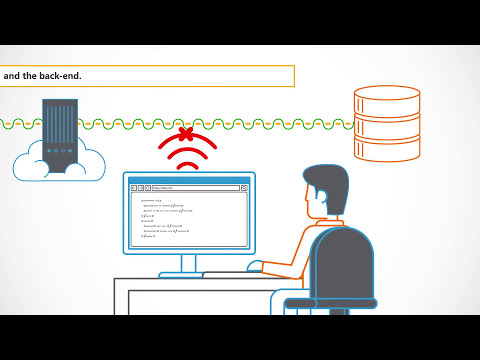 Fixing Insecure Network Communication​
Option A: Don't share the host network namespace​
Sharing the host's network namespace permits processes in the pod to communicate with processes bound to the host's loopback adapter, which could expose internal services to attackers.
Detailed Instructions​
Go through the issues that GuardRails identified in the PR

Look for code like this:

apiVersion

:

 policy/v1beta1




kind

:

 PodSecurityPolicy




metadata

:




  

name

:

 host

-

network




spec

:




  

hostNetwork

:

 

true




Replace the line containing hostNetwork: true with:

Test it

Ship it 🚢 and relax 🌴
Option B: Don't use hostAliases to manage DNS entries​
Managing /etc/hosts aliases can prevent the container from modifying the file after a pod's containers have already been started. DNS should be managed by the orchestrator and not via /etc/hosts entries.
Detailed Instructions​
Go through the issues that GuardRails identified in the PR

Look for code like this:

apiVersion

:

 v1




kind

:

 Pod




metadata

:




  

name

:

 hostaliases

-

pod




spec

:




  

restartPolicy

:

 Never




  

hostAliases

:




  

-

 

ip

:

 

"127.0.0.1"




    

hostnames

:




    

-

 

"foo.local"




    

-

 

"bar.local"




Remove the hostAliases from the spec:

apiVersion

:

 v1




kind

:

 Pod




metadata

:




  

name

:

 hostaliases

-

pod




spec

:




  

restartPolicy

:

 Never




Test it

Ship it 🚢 and relax 🌴
More information:​